Your Website is The Hub of Your Affiliate Business
"This Will Become Your Main Traffic Machine, 
Which You Can Use To Promote Anything"
Hi guys and thanks again for all the love that you have been showing this blog so far.  Today's topic is an important one so there is a lot to read in this blog as there are many important components to building a good affiliate website.  I highly recommend reading just the relevant parts of this blog, take action with the instructions and then come back to it.  Read read, and then continue with the next steps.
To make things easier for you I have also included this video here:
I recommend watching just some of this video first.  It will give you a basic visual idea of what to do and then you can use this blog to dive into the finer details details.
LET'S GET STARTED
When it comes to affiliate marketing strategies there are virtually endless options at our disposal. To put it bluntly, it seems as if there are too many options and we don't know where to start, or we start doing too many different approaches at once, and ultimately we get nowhere. There are youtube channels, blogs, niche sites, freelancing services a la Fiverr, etc etc. There are also dozens of affiliate programs to work with.
So where should a beginner start?
From all of the affiliate options out there, many people are attracted to the Amazon affiliate model when starting out.  
There are actually many people who decide to add Amazon affiliate links into their existing blogs or websites later on in the game. Once you get a few websites going, you can begin experimenting with a few different affiliate options. The choice is yours; however, keep in mind there is no magic pill in the affiliate marketing game.  There are excellent strategies and excellent courses on using free and paid traffic, but ultimately the only way you will truly begin to get results is to test out a few.  What works for one affiliate marketer might not necessarily work best for you.  A lot depends on our personality, individual strengths, and experience.  Also some luck.  I've seen some newbies start off making a few dollars within a month, they were focused, confident and got lucky in picking the right niche, product and strategy.  Later in a few months they were making $50-$100 per day.  
I've known others who dabbled with a few things inconsistently for a year with no success and then once they made up their mind and found something that worked they started making enough money to quit their day jobs.  (personally I don't recommend this)  But either way learning how to build affiliate websites, and how to get traffic and actually do internet marketing, is a good investment.  It's a skill you can take anywhere and you can also get work in companies if you need.  An extra skill is always a good thing especially since it doesn't really cost much money to learn and to practice it.
So... here were we?  --- Lets get focused...
To keep things simple and to actually get you started with something, I'm going to show you how you can build an Amazon affiliate site from scratch.  Once you have done this and optimized it, you can then copy this this same process to build similar sites and experiment with other affiliate programs. Rinse and repeat is our motto here.
If you've been sweating away and are dying to get a business up and running, now is the time to make it happen. Here I will go over everything you need to know to start a profitable Amazon affiliate website.



ADVANTAGES OF AN AMAZON AFFILIATE SITE
Now before jumping in to this bed, it's important to look at why you would want to start an Amazon affiliate site in the first place. First thing to be aware of, is that Amazon has a very low payout for affiliates, usually hovering around the 1-3% mark. (ugh... I know... but wait!)
Don't be discouraged by this though, since there are some very high ticket items you can sell that will give you a good amount of profit per sale. In some cases you only need to sell 2-3 items a day to cross into the $100/day threshold.
Ok, we get it.  Why else should I make an Amazon Site?
Some advantages are:
They are easy to start, so it's a great way to start and learn the ropes of      internet marketing
There is a clear path from creation to profit
You can get money from other products besides the one's you're promoting
Amazon already has high authority, so you don't have to do much 'selling'.
There are lots of opportunities if you choose the right product
Review posts can get good traffic and are relatively easy to create
These sites are easy to scale up if you choose the right niche
It's possible to make good money in the long term.
That being said, there are some setbacks to setting up an Amazon affiliate website that you should know about:
Amazon commissions are generally lower than other affiliate programs
It takes time and energy to build links and get your site ranked
Amazon niche sites need to be well planned if you want them to last long term.
But it's worth it--- because when you build the right site for the right niche you will have autopilote commissions---


Money while you sleep!


Rinse and repeat--- and your commissions will get bigger and bigger...
Is Passion Necessary?
This is a tough question to answer, because it is different for different people.  Some people succeed just fine doing things they don't really like or care about, while others need that passion to stay motivated and focused.  On the other hand passion and enthusiasm for your products can be felt by potential buyers and can make your sales copy more compelling, which means more commissions. I recommend starting with something you are interested in but you know is profitable... but if you are passionate about profit then you can sell anything!

Basically you want to pick a niche in an area that you wouldn't mind writing a lot of blog posts about for a long term period of time. But like I said earlier, it's easy to become passionate about a niche once the money starts rolling in.


Find The Right Niche (I can't say this enough...) 
Before you jump into building your site, you're going to need to pick a niche to target. Creating a site that reviews every single Amazon product from the wazoo isn't going to do anyone any good. To have a successful site you're going to need to narrow down your market and the products you're going to sell. There is an article on this blog called:
First Step: Finding a Good Niche
, which you should read over if you already haven't done so, as it goes over the general things you need to look for in choosing your niche and shows you how to use the google keyword planner and google search to do your niche research.
Now for building an amazon niche site there are some specific things you need to plan for when doing your keyword research:
1. Laser Targeted Traffic
The bulk of the traffic directed to your affiliate website will come from product reviews and product searches. these will usually have more long-tail keywords such as, "Bissell 9595A Vacuum vs Hoover". The traffic coming from these keywords like these highly targeted, and high converting since the searcher has a strong intention to buy.
Searches like these tell us that the person is checking for more information in order to make an informed and confident purchase.
Stay away from information oriented keywords such as "how to clean a stained carpet" ect.  You want to avoid these 'how to' key words because they are focused on general information and don't often translate into sales. Nevertheless, there is a way you can incorporate these types of keywords into your content as part of a larger strategy.
The price of your affiliate products and the rate that visitors become buys will determine the amount of traffic needed to have a successful site. In some situations you can keep a profitable site with only a small amount of traffic.  Again this will depend on your products being quite expensive and getting highly targeted traffic --- people looking to buy now.

This leads us to our next point...


2. Find Expensive and Popular Products
If you intend on promoting mainly Amazon products it's important to choose high end merchandise. With such low commissions, it will be hard to make much just promoting $1-5 products. That's why you want get Items with a higher price point; look for furniture, high end appliances, BBQs, or bikes, all of which bring in over $50 a sale at least.
If you can't find high end products that your passionate about... there is still hope!. You can still pull in a good profit with cheaper products, but you will need a much higher traffic volume. That means when you use the google key word planner you will need at least 40,000 plus searches per month for the product and keyword that you want to promote.  Keep that in mind always. 
Also remember a benefit of promoting amazon products is that their cookie will stay active for 24 hours. That means you'll still get an affiliate commission for any products that are bought within 24 hours of the person clicking on your link.


Make a Wordpress Affiliate Site
At this point I hope you've completed all of the steps above that we just mentioned.
 No one wants to spend months on a site, and then learn that is isn't profitable.  Again find a popular niche, with high ticket items.  Verify it using the keyword tool, and check your competition... don't waste your time!
Ok, now that 's out of the way....here is how you build your site:
1. Choose Your Domain Name
When choosing a domain name you'll want to find an authoritative domain, that doesn't limit the potential of your website. For example, bestminivacuums.com may seem like a good choice, but then you're limited to just writing about mini vacuum cleaners. A more generalized name like ezclean.com will allow you to branch off your site into different niches as your site grows over time.
Long term planning is key to your online success and this will make sure that your domain name doesn't limit you in the future. 
You can buy your domain from a few different sources such as:
Namecheap
, 
Hostgator or Bluehost.
 I personally recommend Namecheap, for obvious reasons.  So lets assume you got domain from
Namecheap
.
Once you purchase your domain you'll need to point it towards your web host. So, will want
 to purchase your hosting before you set this up, but for now I will show you how to point your domain anyways as you can come back and reread this after.


HOW DO I POINT MY DOMAIN?
Click on Your Namecheap Dashboard
This dashboard will show all of the domain names you've purchased through with them. Now you are going to edit the 
nameservers
, so they point to your web host (purchased below).
First click on the 'Manage' button at the far right of your domain name. This show all the relevant information about your domain. Here, you want to navigate down to where it says 'Nameservers'
Click 'Add Nameserver' and input the nameserver information you received from your hosting provider. It should look similar to this:
    1st Nameserver:     
ns3096.hostgator.com
    2nd Nameserver:     
ns3097.hostgator.com
By entering this information you are pointing your domain name towards your servers.
2. Pick a Web Host
A webhost, keeps (hosts) all of the files needed for your website run properly. There are many hosts to choose from: Some are dedicated to hosting sites with high traffic volume, while others will deal specifically with wordpress sites.  
In order to walk you through the install we're going to assume you decided to go with 
HostGator
for website hosting.
When you sign up for hosting they'll send you an email which gives you access to cPanel, along with your login credentials.
If you already have your domain name associated with your hosting account, then you can skip this step. If not, then keep reading.
When you open cPanel go to the 'Domains' section and click the 'AddOn' domain icon.
When this screen opens you can input the domain name you purchased above. You only have to worry about entering the 
New Domain Name
 and the 
Password
 boxes.
By clicking 'Add Domain' your domain name will now be associated with your hosting account. Once this is done we can finally begin installing WordPress.


3. INSTALL WORDPRESS
Most web hosts allow you to install WordPress rather easily. Most offer a one-click install that guides you through the entire process.
Open your cPanel and open 
Software and Services, 
then click on 'QuickInstall'.
Once you arrive on the QuickInstall page you will need to click on the WordPress link on the left-hand sidebar, underneath Popular Installs.  After scrolling down for a bit, you'll see a form that looks like the one below.
Now click on your domain name in the drop-down menu. You will want to insert your email, your blog name, and the name of the admin user.  (write this information down because you will need it to log in) Now click 'Install WordPress'.
Once this is completed they will send you an email with your login details.  This will all be sent to the email address you provided in the form. Keep this information in a safe place, since you will need it for the next steps. (I usually write it in a small book and also email it to myself.)


WORDPRESS THEMES FOR AMAZON SITES 
You will need to pick out a theme for your fresh wordpress site and there are a few themes that I highly recommend as they work well with the concept of an amazon affiliate website and give your customers a sense of being in an authentic store. Please keep in mind that these are just recommendations and that any theme which allows you to list and display products will work.  So... here are some themes for you:


1. ZENO
This theme is created specifically for sites selling amazon products and it allows you to create and publish an affiliate page in a matter of minutes. The dashboard lets you quickly and easily search for relevant products to promote and obtain all the necessary information at a moment's notice.



2. REHUB
REHub- this is an all purpose theme that can easily be made into a beautiful affiliate website. This theme has a wide range of features that you can use for virtually any content you can imagine.
It's super easy to customize with it's visual composer which allows you to view exactly how the post is going to look before you press publish.


3. AFFILIATE BOARD
This theme is designed for affiliates of all kinds and it makes it simple to promote or sell a wide array of products. Affiliate Board also includes a built-in tracking and analytics software, which is key to maximizing sales and conversions. 
This theme gives you a variety of page options to choose from, including, authority blogs, webinar pages, and squeeze pages.  This is a real bonus since squeeze pages are essential to building a mailing list which equals more traffic and when done right, more sales.


INSTALL YOUR THEME
You can install your new theme by first navigating to your dashboard, and clicking on "yourdomain.com/wp-admin". Now, type in your username and password from your previous installation and you'll arrive at your WordPress dashboard. It should look something like this:
Once you're inside navigate to 
Appearance>Themes
. On the Themes page, click on 'Add New', then 'Upload'. From here you can upload the theme files that came with your purchase. It will usually be a .zip file titled something like 'yourthemename.zip'.
MUST-HAVE WORDPRESS PLUGINS
Here are some WordPress plugins that your really should have on your website as they will benefit it in a number of ways. The added bonus is that all of these plugins are free to use and easy to install.
So lets get started, there is still work to be done! First navigate to 
Plugins and click on 'Add New'
. At this point, you can upload the downloaded plugin, or search for plugins to install.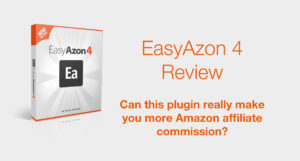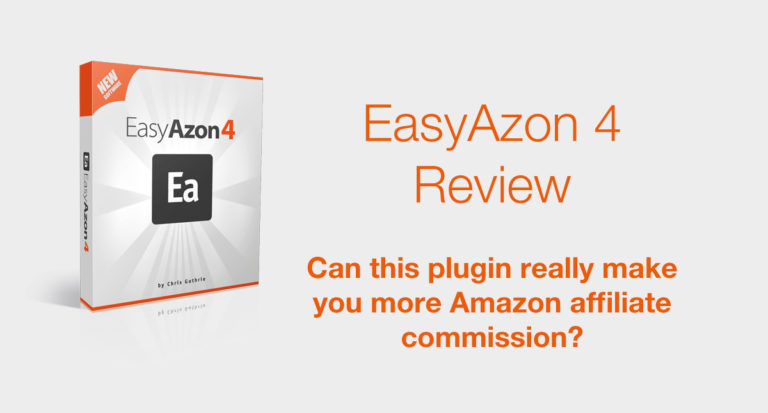 With this plugin you can easily generate Amazon affiliate links using your WordPress post editor, which you can guess is a huge time saver. If you upgrade to the Pro version will get a number of additional features, such as the ability to create image-based Amazon links, call-to-actions, and clickable product information blocks.


2. YOAST SEO
Yoast SEO is a very useful plugin that will help you optimize all of your content to improve your search engine rankings. Even if you know nothing about SEO this plugin gives you everything you need to get started and will give you recommendations for improving each post.


3. WP REVIEW
WP Review is a wonderful tool that will take your review posts to the next level. This plugin allows you to create a review system for a wide range of product features. It's also easy to use and will have you creating an elegant review system in no time at all.


4 PRETTY LINK
This plugin is extremely useful in that it will cloak your links, so they won't look spammy. For instance, if your link looks like this: "amazon.com/product-one/76/dprertet4454354rwefsrer43545", people are less likely to click on it. This plugin allows you to transform that link into something like "yoursite.com/go/product-one". Another nice feature is that this plugin also gives you tracking information, which is essential for optimizing sales on your site.


5. W3 TOTAL CACHE
Faster sites perform better in the search engines and they can make or break your sales, so this is super important. Caching plugins will help speed up your website. It's easy for your website to become bogged down and perform much slower once you have a large site with a ton of content and media.


HOW TO CREATE KICK ASS AFFILIATE CONTENT
An Amazon affiliate site is only as good as your content: both for ranking and for sales. If you think back to our earlier research that we discussed at the beginning of this article, one sign telling us that we could take over a niche was competing sites with low-quality content. Below you'll learn about four common content types you'll be using to populate your site.


1. DO AN IN-DEPTH REVIEW POST
One of the most important pieces of content you'll be using to promote products is an in-depth review post. You will want to spend a lot of time working on these posts, since they are acting as sales copy meant to convince your visitor to head over to Amazon.
This post will give they potential buyer everything they need to know about the product in order to make an informed purchase. Below are some basic ingredients you'll need to include in each review:
Connect to the buyer's experience, why they want the product, think pain points.
Answer any possible objections they might have to buying
Focus on the benefits of the product's features
Find additional information that amazon doesn't provide
Tell them about any disadvantages of the product
Give your final opinion and tell direct them to the product (through your affiliate link)
2. THE COMPARISON POST
A comparison post typically means comparing and contrasting two or more top selling products within your niche. You don't necessarily have to have one product come out on top, instead you can show how each product is a better fit for different people.

To do this you'll include the same elements you would have in a review post (see above), but in this situation you'll want to highlight some of the differences between the two products, and then tell the buyer which product performs best under specific conditions.


3. THE 'HOW TO POST'
In addition to just creating review content it can boost your sales if you publish helpful posts that exist only serve your targeted niche market. If, for example, your site is dedicated to BBQ's you could create posts that cover topics like:
6 Amazing and Easy BBQ Meals
How to Fix and Maintain your Grill
The Ultimate Guide to Cookout
How To Find a New Grill that is Worth Your Money
The idea is to give content that purely informational and provides real value. The number one goal to serve your potential buyers without mentioning any of the products that you're promoting.  The goal here is trust and authority and this is what will make you your sales in the long term.


4. LISTICLE AND ROUNDUP POSTS
Listicle posts are incredibly popular. Since these are usually shared very widely,  they have the chance to bring a lot of traffic back to your website. These posts can also be seen as massive resources, which means they might attract relevant links to help improve your search engine rankings.

To continue from the previous example, some listicle posts in the backyard furniture list could be:
100 Of The Most Awe-Inspiring Patios in The World
50 Design Experts Weigh In On What Makes The Perfect Backyard
Learn To Make The Perfect Kebab From 3 Leading Chefs
Good Examples of Affiliate Websites 
(Copy and Learn!)
If you have read this whole at once you may be experiencing information overload by now.   Because this post contains a lot of information, I recommend that you TAKE ACTION now, and reread this post from the beginning and only read the first steps as you do them.  But for now, it may be helpful to see some real life examples of sites that are using these strategies right and actually making money, remember that's what were here for, right? Read below to see three examples of successful Amazon affiliate sites that are in completely different niche markets.


1. KITCHEN FAUCET DIVAS
This is a review site that covers hundreds of different kitchen faucets. In addition they provide valuable how-to guides and the site is loaded with all kinds of helpful content. They actually give starred reviews, and there are specific product details that are only available on their website.


2. PICK MY SHAVER
This site gives potential customers in-depth reviews about electric shavers. We can see from this example that affiliate sites can be set up for virtually any niche. Notice how they offer in-depth content and they includes offer comparison posts, so you can ensure you're getting the right shaver for you.
Here is an example that I wouldn't actually recommend, but I think it's important to also see the different approaches people use to making amazon sites. This kind of site might not make much money since it is mainly promoting books, but remember the that the owner will get a commission from other products that are purchased within that 24 time period so there is still money to be made here. 
The reason I don't particularly recommend this site's approach though, is that it's not likely to make much money compared to the other niche's and if you are going to work hard and invest in a site, most prefer to get a bigger return.  
A good thing about this example however, is that it does show how you can be creative about incorporating various affiliate products into the topics that you love or are knowledgeable about.
CONCLUSION
So we have covered a lot of material here; however if you reread these steps and actually TAKE ACTION you will start to make money.  You will not make money by tomorrow or even by next month unless your lucky.  You might make money in the next few months if you put in the time and make one or two excellent sites.  But once you do, the sky is really the limit as you improve your selling skills, your traffic skills, and sell more expensive products.  
For competitive niches it can take a while to get your site ranked onto the top pages of google, and that is where the money is.  There is also much to learn about off page SEO such as get backlinks to boost your ranking.  In a future article I will cover these topics in detail.  
Since it can take up to six months to rank your site in the search engines you are going to need to find other sources of traffic.  There is paid and free traffic.  In my next upcomming article I will teach you some reliable ways to get lots of free quality traffic, so stay tuned and stay active.